From the very first step on Madeira's most eastern part named São Lourenço, you feel that you don't need to travel to Mars to face such a red deserted lifeless landscape. You see unbelievable lava's rocks formations. You see those geological lines like in a layer cake. Poor vegetation, no freshwater around. You move on and understand you are walking on another planet. Explore PR8 until the end to see all its extraterrestrial magic diversity.
Surface: rough terrain, volcanic rocks, sand, surrounded by salt water
Distance: 8 km (4 km one-way and 4 km back)
Equipment: durable trail boots
Time: 3-4 hours
Difficulty: Moderate
Spaceship shuttle: #113 SAM (timetable from Funchal)
Mars is there, waiting to be reached"

– Buzz Aldrin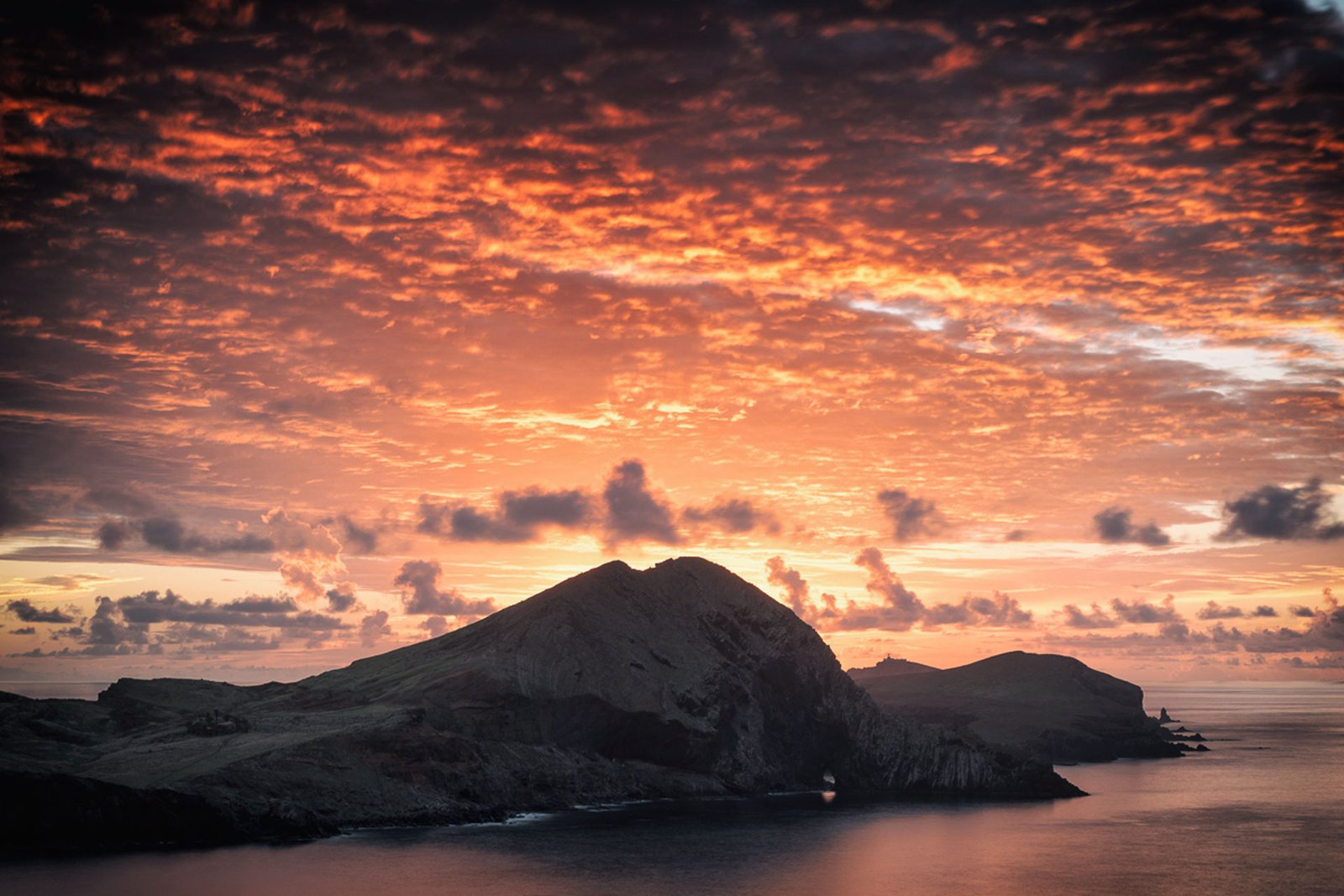 Poor vegetation gives you a hint that you are still on Earth. Only succulents and some enduring plants can survive between rocks and sand. The UV rays of sun dry everything during summer and autumn. Sao Lorenço starts looking like Mars at the end of summer. Vegetation begins with first rains in winter. Spring is autumn for plants here.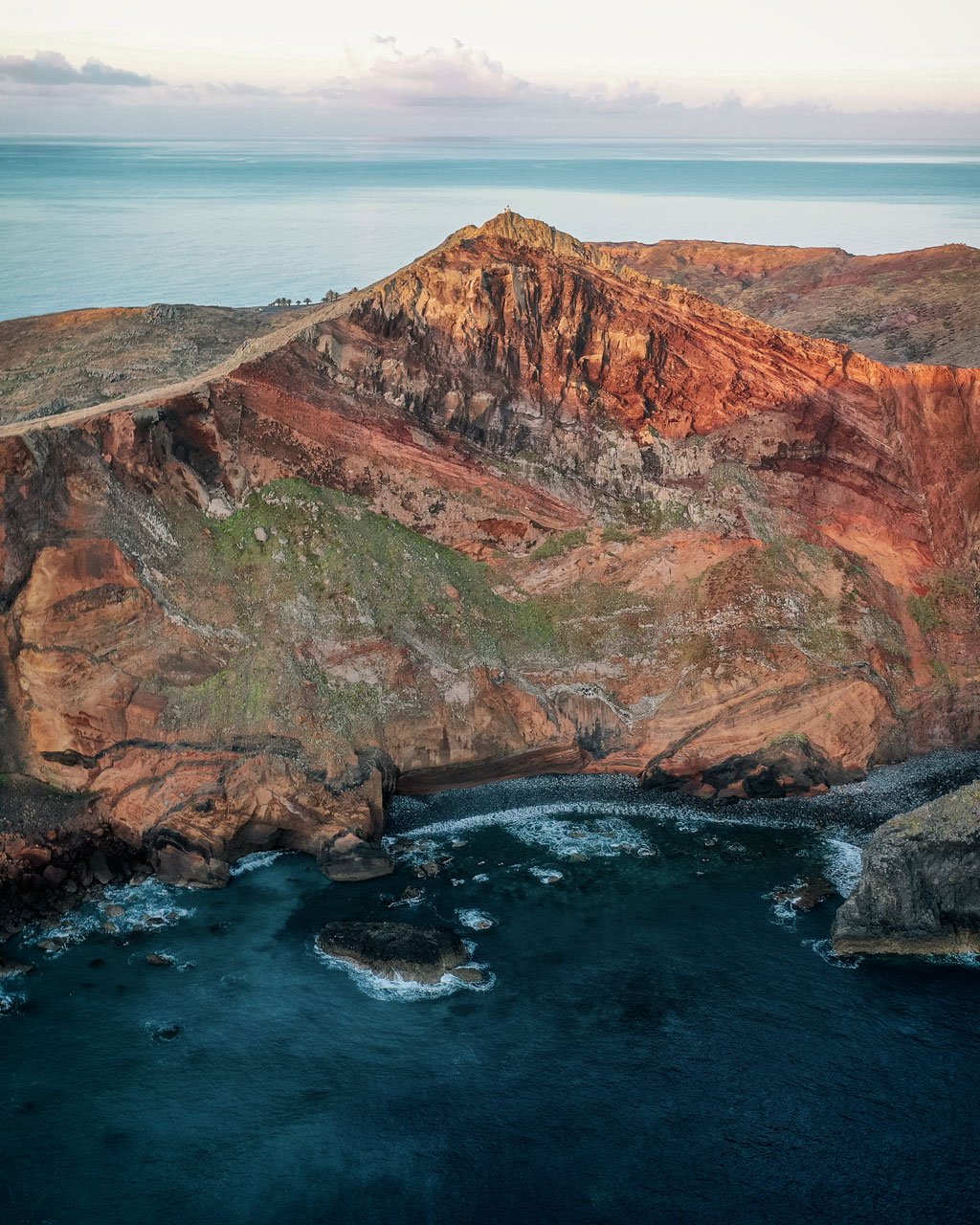 Fresh northern winds shaped the climate on São Lourenço planet. It is a windy place. Sometimes it blows severely that I could barely stand on my feet.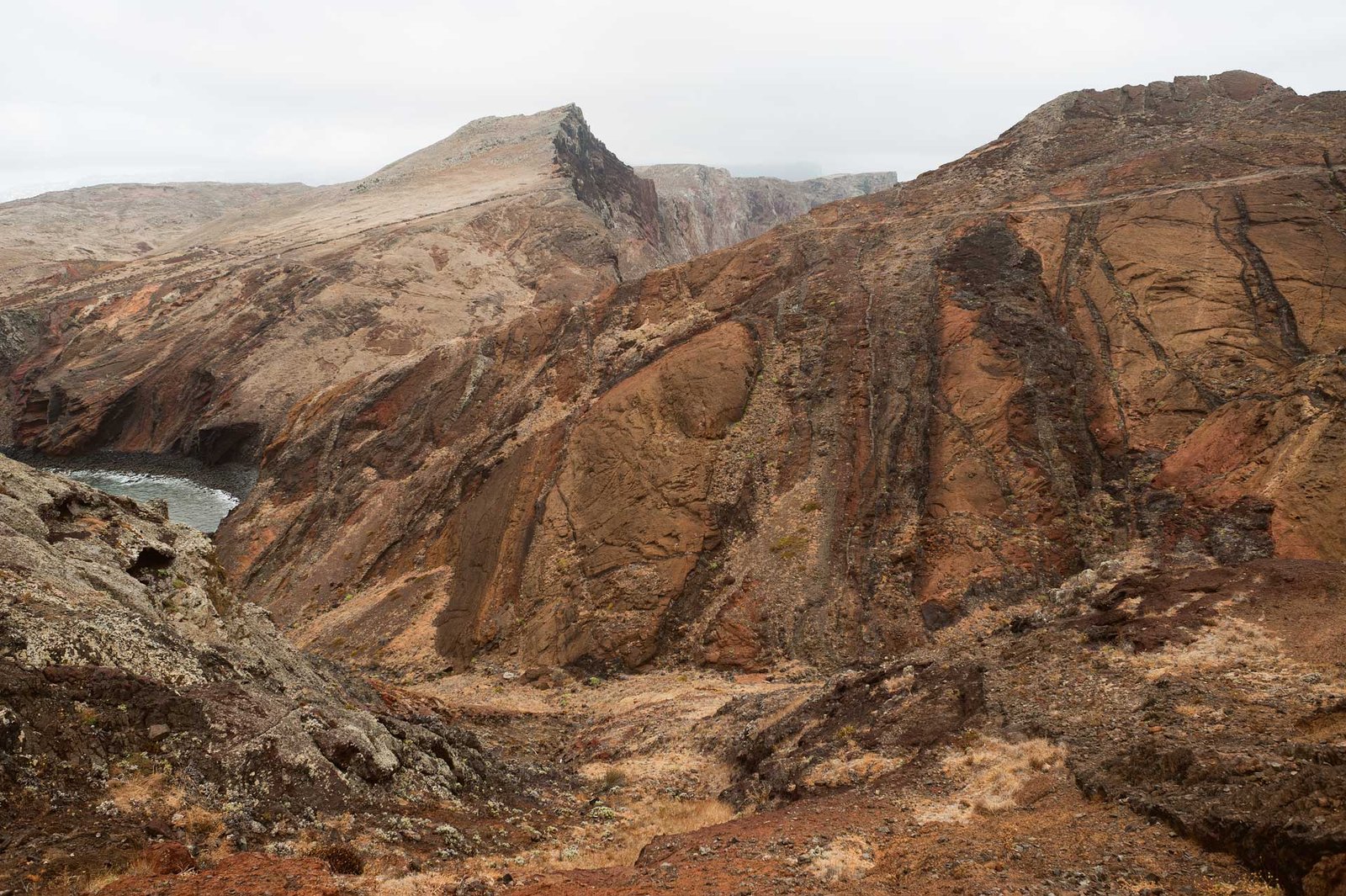 We start PR8 near the space terminal parking. The path goes down. You can hear a roar of an ocean. It is the same powerful ocean we can find on another planet named Porto Moniz. This ocean conquers the land from two sides at the same time. There is a place on São Lourenço that only a narrow strip of land remained. The rest is underwater.
São Lourenço attracts a lot of attention to itself. Mostly because of the way it looks for the explorer's eye. You can put your foot on every hills' top here and observe distant lands and territories. It will take more time, but worth it.
On the north, you can see Porto Santo island. On the south Desertas Islands are visible. The end of the land is to the east. We are heading that way for sure.
This planet is crowded by the earthlings in the midday. If you prefer to explore São Lourenço alone, choose early morning time (great option to meet a sunrise here like in Cabo Girão) or late afternoon. Not only cosmic tourists are a problem in midday, but also aggressive sunlight.
In addition, if you like stargazing in a relatively dark site, São Lourenço is a good option for you. Move 500 m away from a spaceships parking lot and you are in a pitch-black Bortle #4 rural night sky's place.
When you reach a small house, it means only last hill remains. Behind that house, there is a way up. I would say it is the most difficult part of a hike. Get to the viewpoint, look around at what a hike you've just made, look forward to the end of Madeira Island. The world around you is beautiful. Even if this world around you looks extraterrestrial.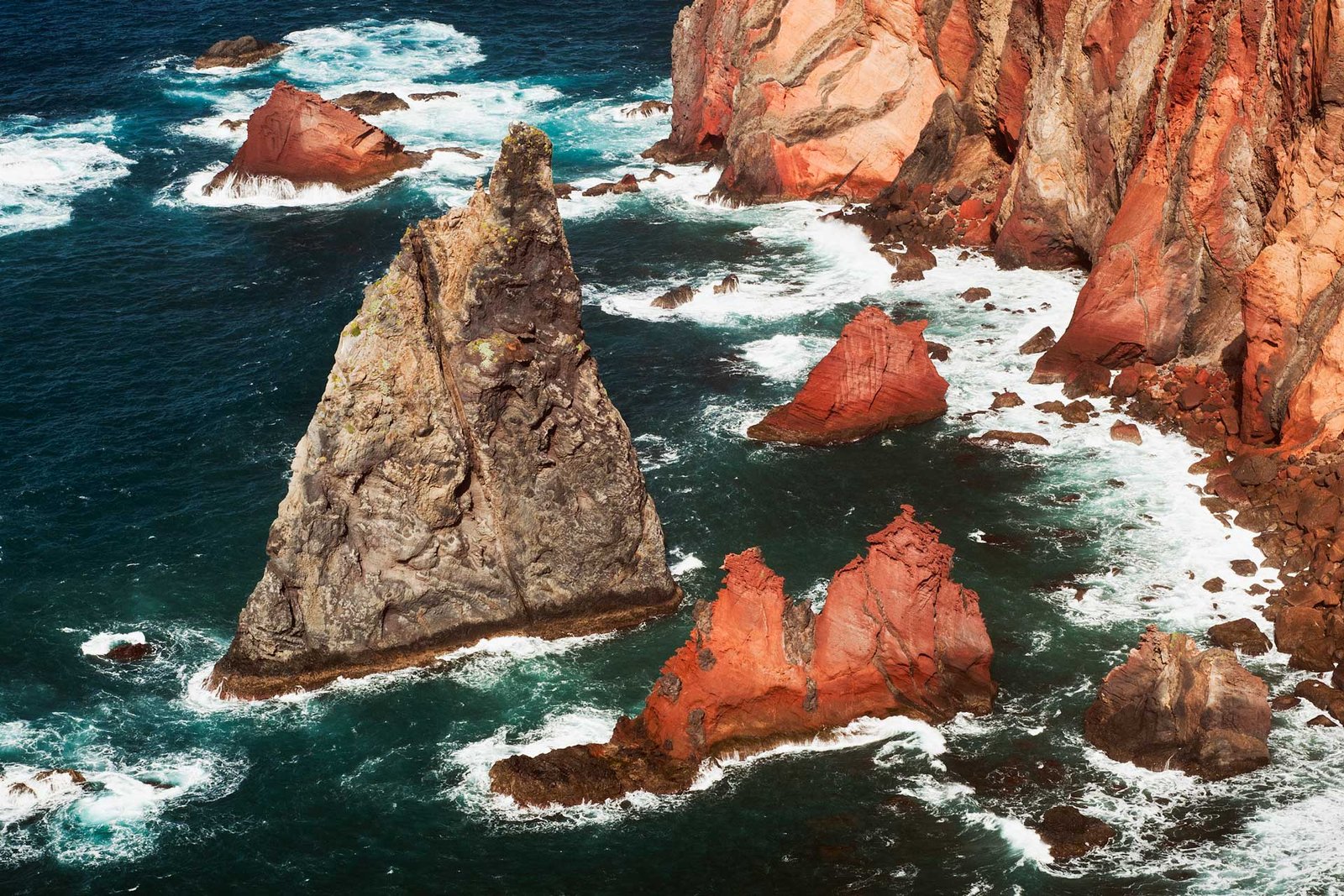 Don't blow it – Good planets are hard to find"

– Time Magazine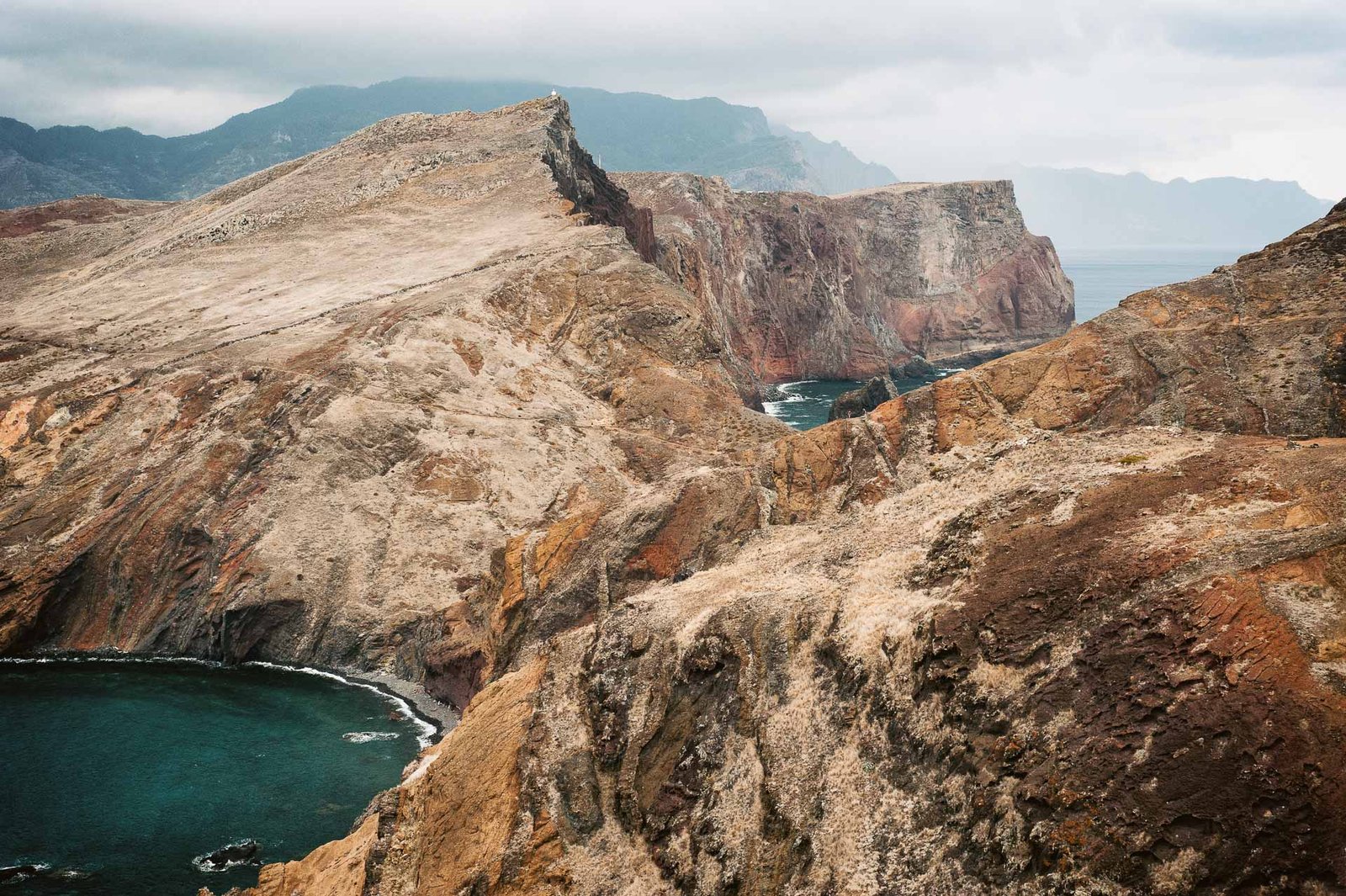 On the way back, to wash away all the space dust, go to the small pier near the house and have a swim there in fresh salty Atlantic Ocean. You will recharge your batteries. Now you have enough power to get back to spacecraft's launching platform. Mission completed.
---