The first impression counts. When I saw Porto Moniz for the very first time, I thought what a powerful place! What a strong wind, what a giant waves! On the other hand – the unhurried lifestyle of locals made me put a former whale hunting village in its special place. Later, when I started coming to Porto Moniz on a regular basis, I became more and more convinced in its inner power.
Adopt the pace of nature. Her secret is patience."

– Ralph Waldo Emerson
Our first visit to Porto Moniz was in April. It rained 3 days in a raw. Just imagine a cold rainy day when you do not want to go out. It was like this every day. Just rain and wind. We came from sunny Camara de Lobos to the sullen and dank place. Nevertheless, I liked it! Here is why.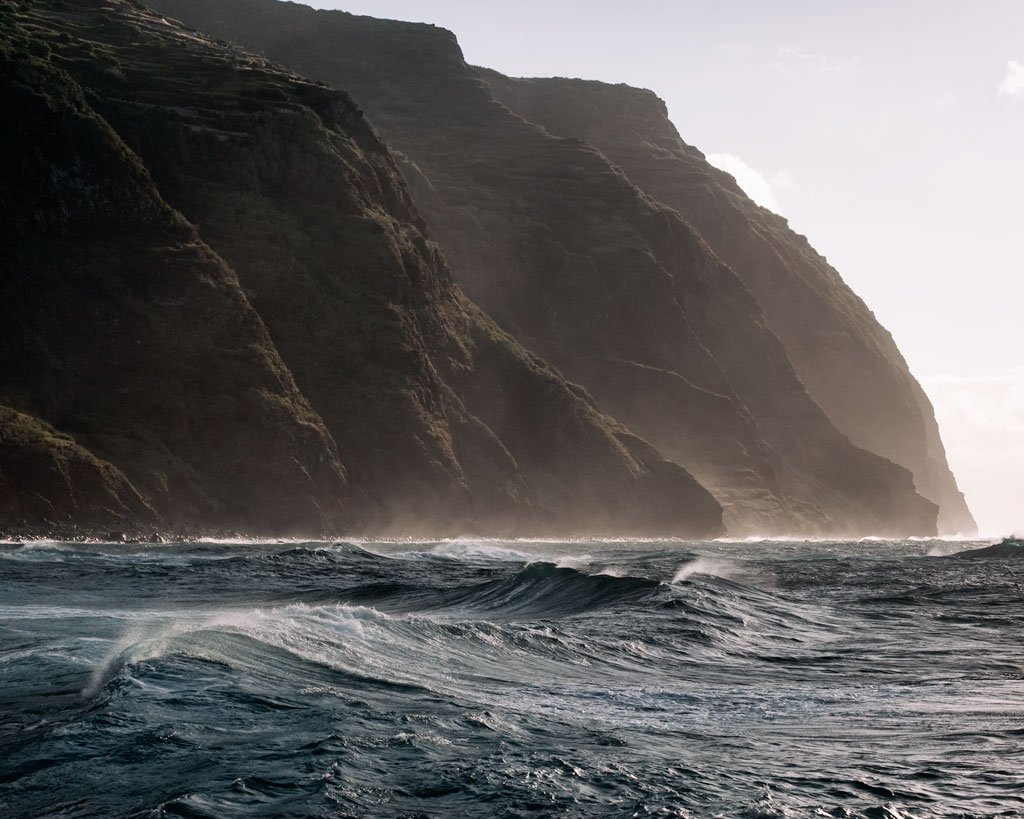 Between showers, I managed to explore the surroundings of Pousada do Juventude. Nobody helped me with it. I was alone and could pay attention to every detail around me. I started at a small marina. After that looked through anglers boats. All of them were on the ground. Boats were like colour splashes on the dark grey background of the concrete marina. To see deep, intense colours in nature you need a cloudy or rainy day because the sun makes everything bright, but not vibrant. On that day Porto Moniz gave me such an opportunity.
After a marina, I turned to natural lava swimming pools. Needless to say, black lava rocks and clear turquoise water impressed me much.
There was plenty of space for me because I was the only visitor at the time. Soon I discovered a great spot to watch an endless blue ocean and dark rainy clouds above it.
High waves were breaking on the edge of the pool; gusts of wind blew spray from the waves back. Meanwhile, waves never stop hitting the ground. They are restless. Even when the ocean will conquer the last piece of the ground, it will continue its movement. I was too small, insignificant on that background.
I walked towards commercial lava swimming pools. Met no one. Deep blue ocean continued to conquer the land. Those pools were closed because of the bad weather.
I stood at the entrance and looked back at small houses here and there. Some of them were situated in really remote areas. What interested me was a small house high above sea level. It looked like there is no road to that place. Well-isolated, high in the mountains and in front of endless Atlantic Ocean – what else shall I dream about?
Nature does not hurry, yet everything is accomplished."

– Lao Tzu
The sky started to clear a bit. I had the time and decided to go up to check the place with that house. The direction was clear. I went higher and higher. Again met no one.
Walking alone in deserted Porto Moniz made me think about how the life of a whale hunter was here 40-50 years ago. I think when Portugal joined the whaling ban in 1982 the life of Porto Moniz residents changed significantly. They did not change their trade for whale watching like Azores Islands. What did they do after?
I made a small break in the middle of my way up in a small local bar with one table outside and one inside. The owner advised me to try a local drink laranjada with red wine. It is a mixture of orange-taste-like drink with dry red wine and you have no idea how it tastes! The guy showed me a whale observation house (vigia) and told me how it was 50-60 years ago. Whalers were in the marina of Porto Moniz waiting for the signal. When the watchman saw whales then he made a fire as a signal and most importantly pointed out the direction in the ocean where to go.
The way up took 40 minutes. I turned from the main road to the small path to get closer to the house of my dream. The place was ideal. From one side of the house, there was a road for a car, a forest behind and a lawn in front. From the other side, where I came from, there was a curvy mountain path to get to Porto Moniz on foot. That house had electricity and water.
I sat. The powerful ocean looked calm from the distance, but I could still hear it. Nobody is around. Eucalyptus forest with its smell was behind me, the ocean in front. I imagine myself waking up in a place like this. And I decided that one day I would build a similar house somewhere near.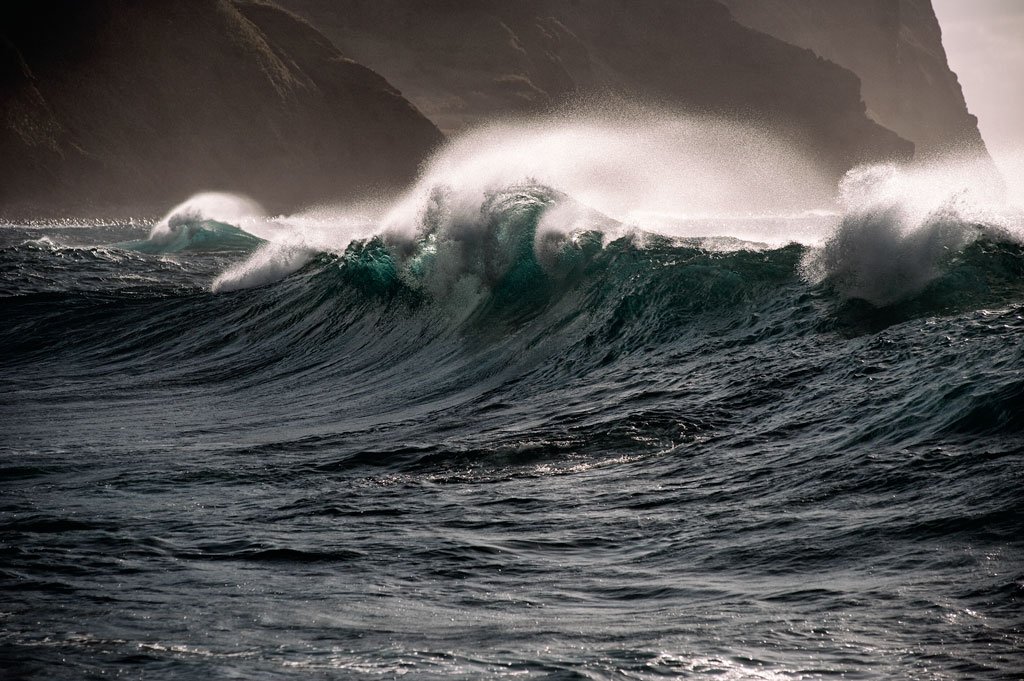 ---