My wife and I have been living on the 'paradise island' since 2015. We changed several apartments/houses and now we know how and where to look for a decent apartment for long-term rent in Madeira. If you just arrived or you are struggling to find something better than AirBnB or local hotels, then this article is for you.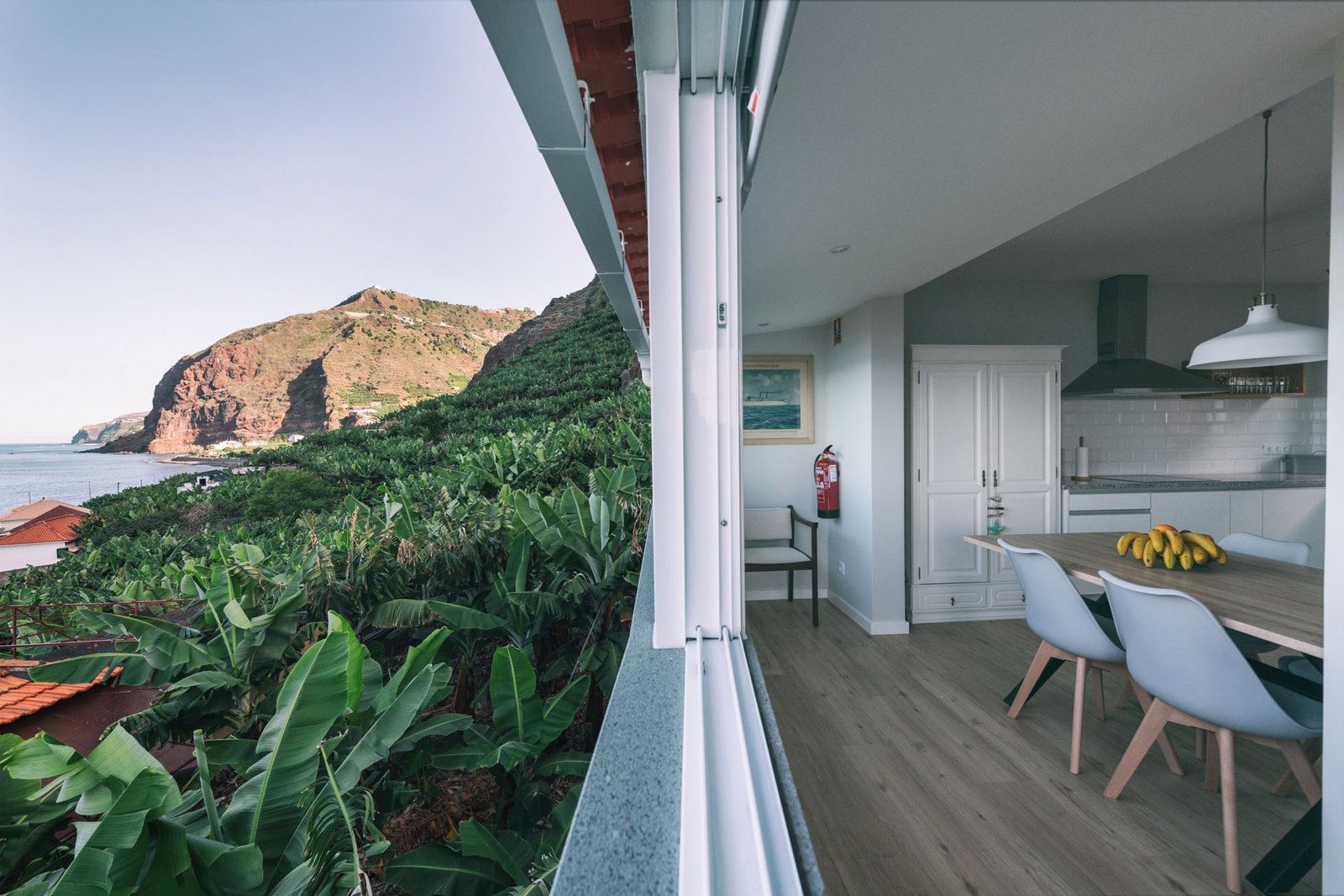 The long-term rental market in Madeira is small. The biggest number of apartments/houses is for short (1-7 days) and mid-term (up to 1-2 months) rentals. No doubt it is the most income-generating part of the market. However, there are some long-term offers. Not many, not everywhere in Madeira, but they exist.
When you find an apartment you are in doubt of, don't hesitate – take it immediately. The market is tight, the demand is huge and the supply is weak. Approximate costs of T1 (one-bedroom apartment) for long-term rent is 500-650 euros a month, T2 – 650-850, T3 – 750-1000 euro/month. We started to look for a T2 (2-bedroom) apartment for long-term rent in Madeira for our relatives in the middle of March 2022. After looking at very strange offers for very remote T2 (almost on the top of Funchal) for 700 euros + expenses and some scam offers for 600 euros in the city center, we found a real deal for 750 (everything included) 15 min far from the center on foot. Without any bargain, we shook hands and close the deal right after seeing it.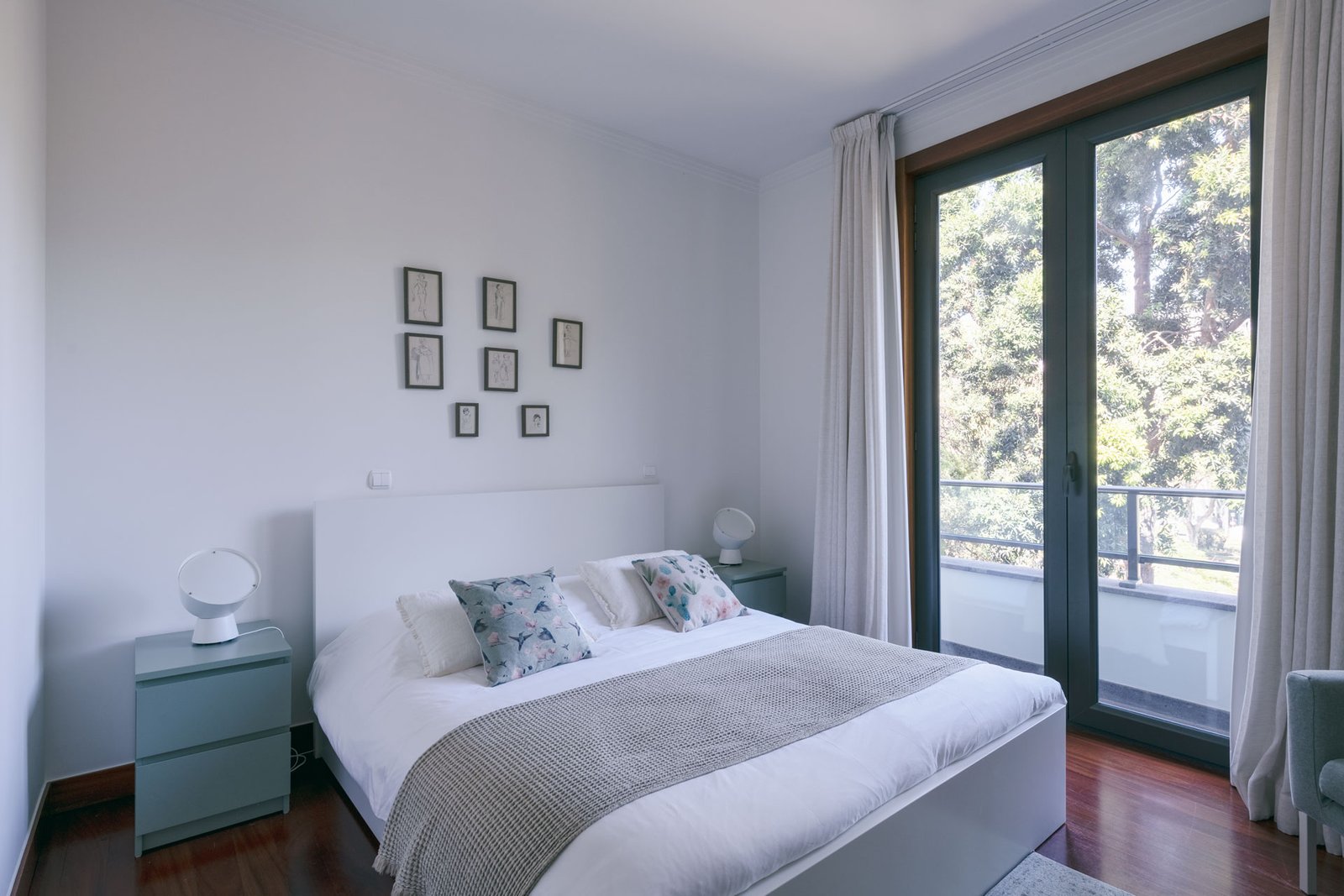 Prices are actual for the beginning of April 2022. Surely, everything depends on the apartment conditions, part of Funchal, with or without furniture, etc. I know people who are letting their 2-bedrooms apartments in Funchal for 1500 euros and I also know people who do rent their T2 for 300 euros. However, these two examples are rather exceptions than typical deals. In this article, we just gave average values from our experience.
Like everywhere on the globe, the market is divided into two parts: private owners and real estate agencies.
Private long-term apartments/houses rentals
When you dive deep into Madeira's social life, we are sure you will find a really good long-term rent offer from a friend or colleague. Usually, those kinds of offers are the best in terms of price/value. However, if you are a newcomer in Madeira then you need to start looking for your long-term apartment rent over here.
What are the advantages/disadvantages of an apartment's long-term rent from the private owner?
At the first glance, there are only advantages of renting long term from a private owner. You may name lower prices because of fewer people in the selling chain and also better and easier communication, better negotiation, etc. All of them look like advantages. However, the truth is the opposite – everything above may easily become a disadvantage. Instead of the lower price, you will get a 1-year contract with the 'get out or pay more' paragraph after the end of the first rental term. Good communication may become a nightmare if owners start showing the place you are renting to potential buyers (if it is not well stated in the contract, for example). It may literally make your life there not private anymore. Imagine several clients visiting per day for several months. A well-written professional contract can do more than a two-pages internet draft in your private owner's hands.
The one and the biggest disadvantage of long-term renting an apartment from a private owner is an unclear badly-written contract or its absence at all. In case of absence, you don't have any rights to live there (impossible to confirm your mailing address for a bank as well) and you cannot write your expenses in a yearly IRS tax declaration. When the contract is not clear, you may lose the right to live there easily or your life there can become a nightmare.
We add a link to a good renting contract in English in case you need it as an example.
Real estate agencies in Madeira
There are several big and famous real estate agencies that offer long-term rental services. This market is growing and some new players appear time after time. This list is not full, just some big players here.
Remax/Remax Elite. Well-known, a big agency with a great list of apartments for long-term rent.
Era. Almost as big as the first one. They are literally on every corner in Funchal
KW.
All of the real estate agencies' main specialty is selling, but they have a lot to offer for long-term rent.
What are the advantages/disadvantages of an apartment's long-term rent from an agency?
I think the most important advantage is security. Just a normal fund transfer – a deposit, a few rental payments may be 2-3k euros. A detailed contract is a must.
The only disadvantage of renting through an agency is a bit higher price than you may expect in a current real estate market of long-term rentals. If you remember you always get what you pay for. Cheap rent or lower than market prices offers are usually a part of well-hidden scam ads.
Our own experience in finding a long-term rent.
We were lucky and found our first apartment with help of our friends. The second apartment has been found the same way in 2016. We live in it since then. At the time of signing the contract we have not bought a car, we planned to walk everywhere to solve our daily tasks. A lot changed since 2016. The contract 'became' official after 2 years of rent when we asked a landlord to provide us with invoices for all the period. The owner has increased the price two times already. Our contract is very basic and because of that, we cannot negotiate a lot. We knew many important things related to the long-term real estate market of Madeira and now if we would like to rent something, we would start with a well-written detailed rental agreement rather than good friends offers.