Mercado dos Lavradores is an authentic farmer's market. Every day crowds of tourists visit this place. It has a great choice of local flowers, fruits, and vegetables as well as freshly caught sea fish. So, if you are interested in finding exotic ripe tropical fruits and fresh veggies, let's see what hides inside!
In November 2020 the market will celebrate its 80th anniversary. It was designed by Edmundo Tavares. Large panels of tiles are painted with regional themes.
The space inside is organized into big open "patio" in the middle and small squares and streets closer to the perimeter. This type of construction protects from the summer midday sun.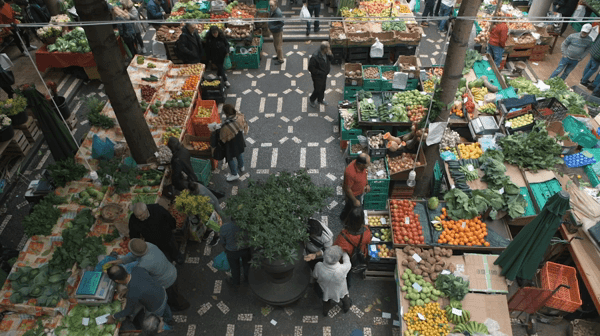 At the market entrance, you'll find different flowers for sale. All flowers are seasonal.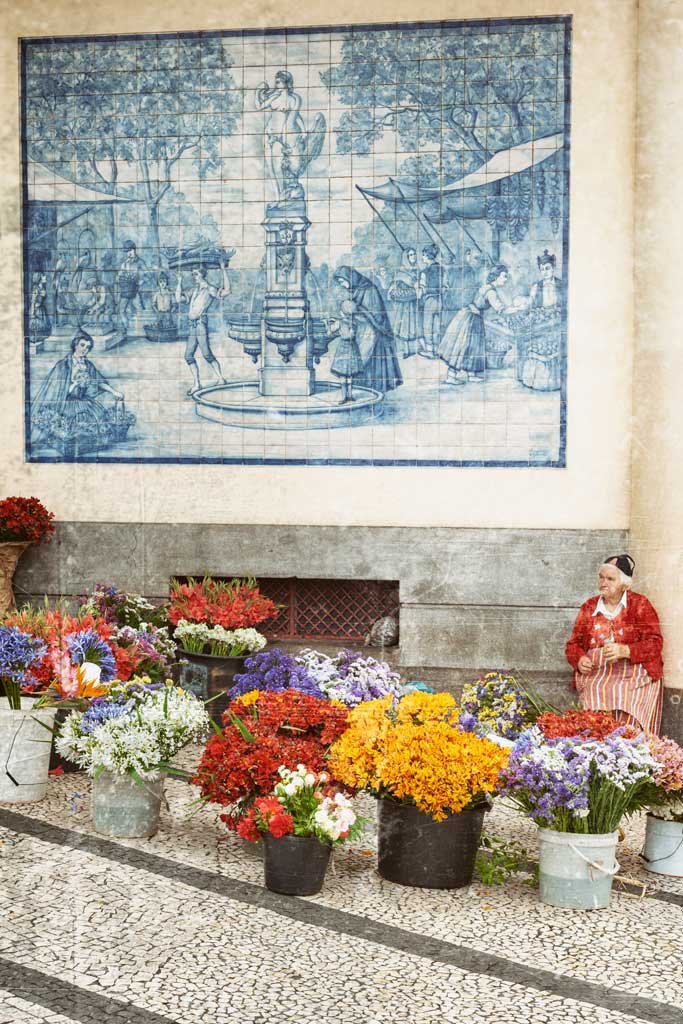 Fruit section
We go inside and on the right, we see exotic fruits with the price of an old car.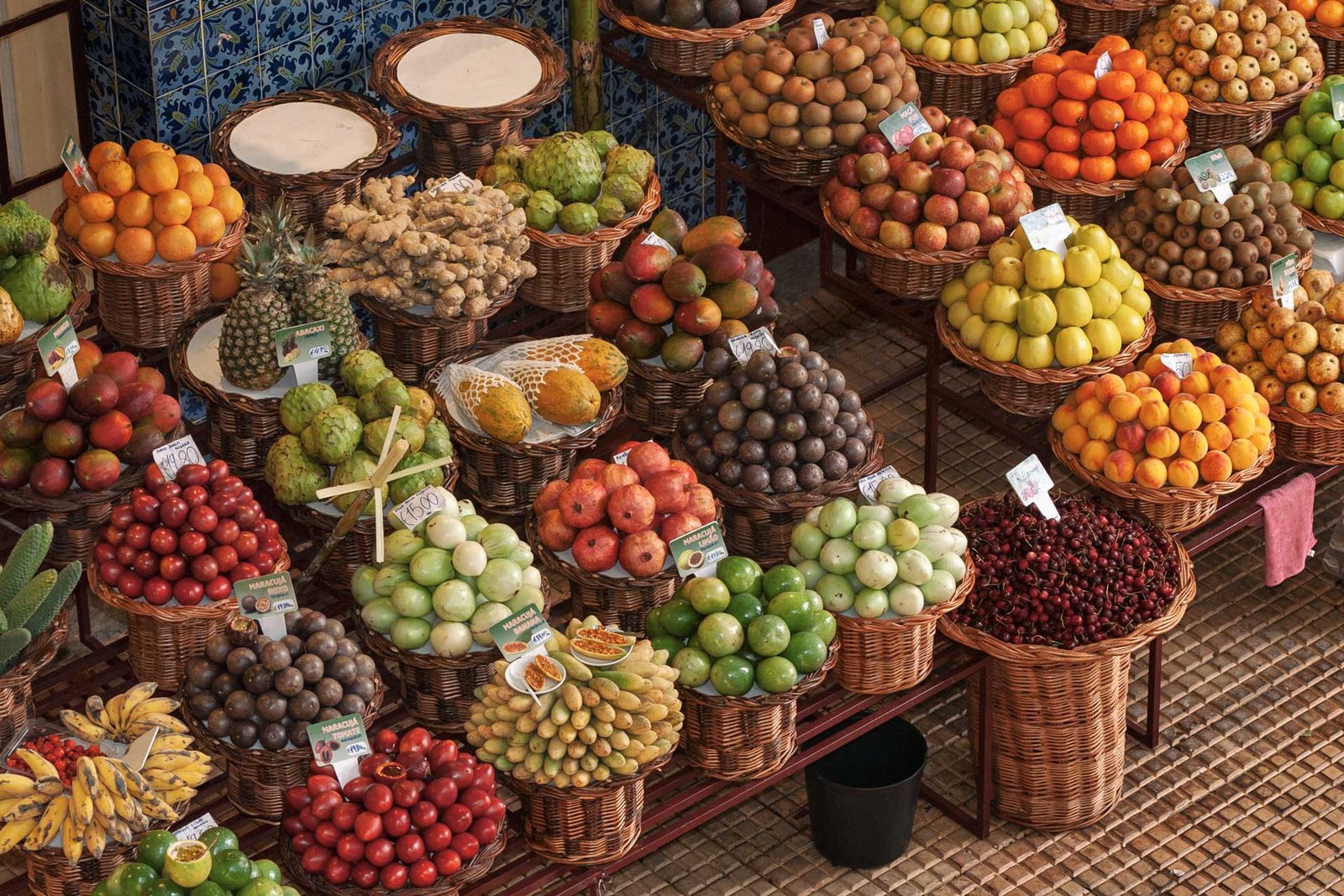 If you see very organized shelves with some unknown fruits for you, that is the place I am talking about. I would not recommend buying there. If you are offered to try, please do. Usually, it is free of charge. Locals buy everything inside the patio. And you will notice a difference in prices for sure!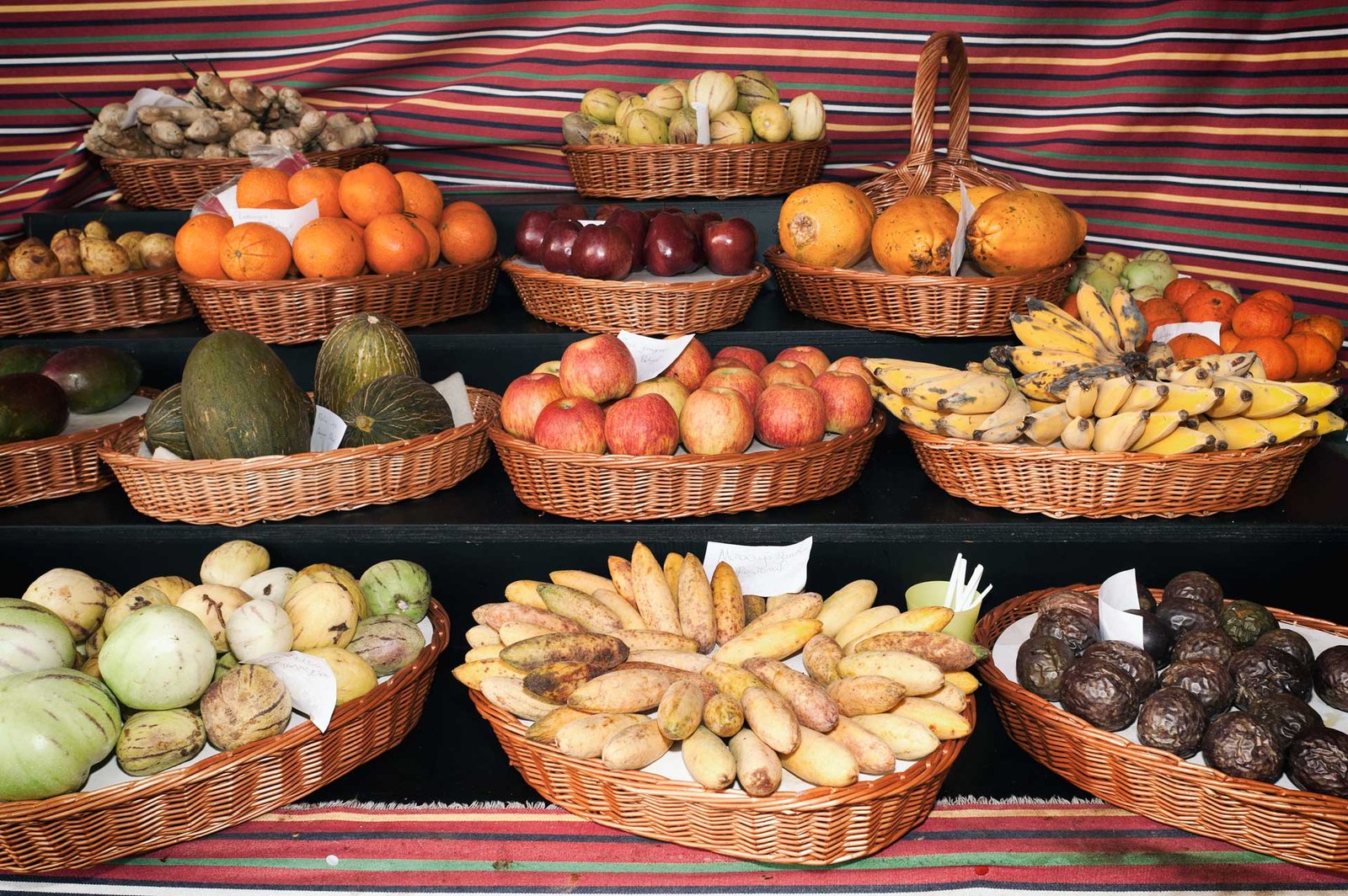 While farmers' markets are booming in cities, actual rural market towns are in decline."

– Jasmine Guinness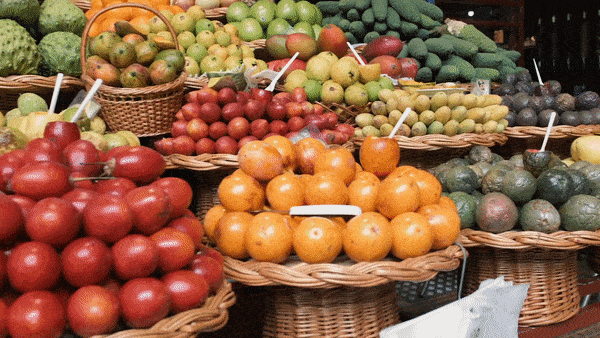 All kind of vegetables is also presented here. Because of its mild climate, in Madeira we have fresh locally produced vegetables all year round.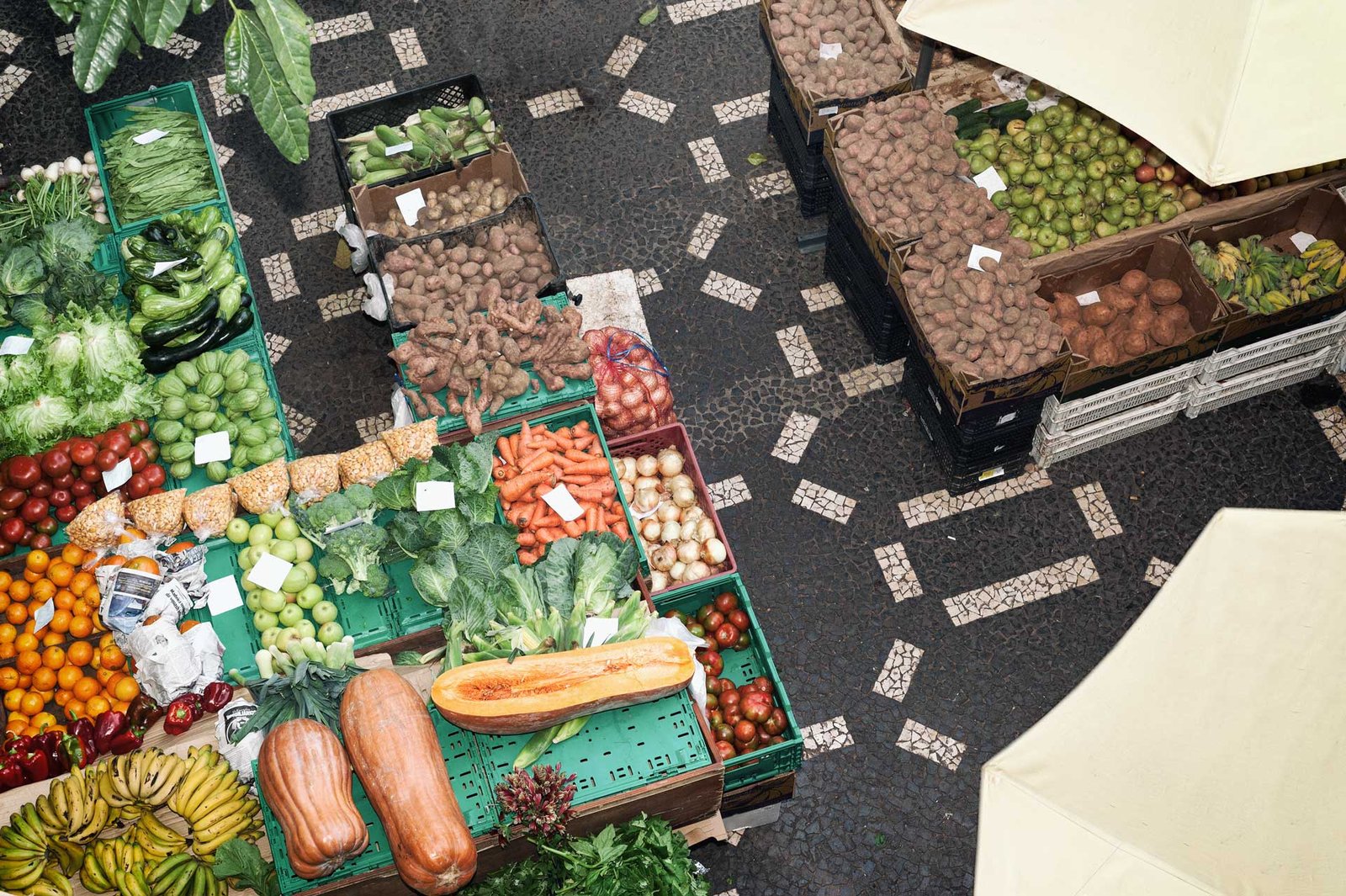 We continue exploring Mercado dos Lavradores and go to the next premise.
Fish section
It looks the way it should. Piles of freshly caught fish, blood, fish guts. The Witches' market in La Paz (Bolivia) looks scarier.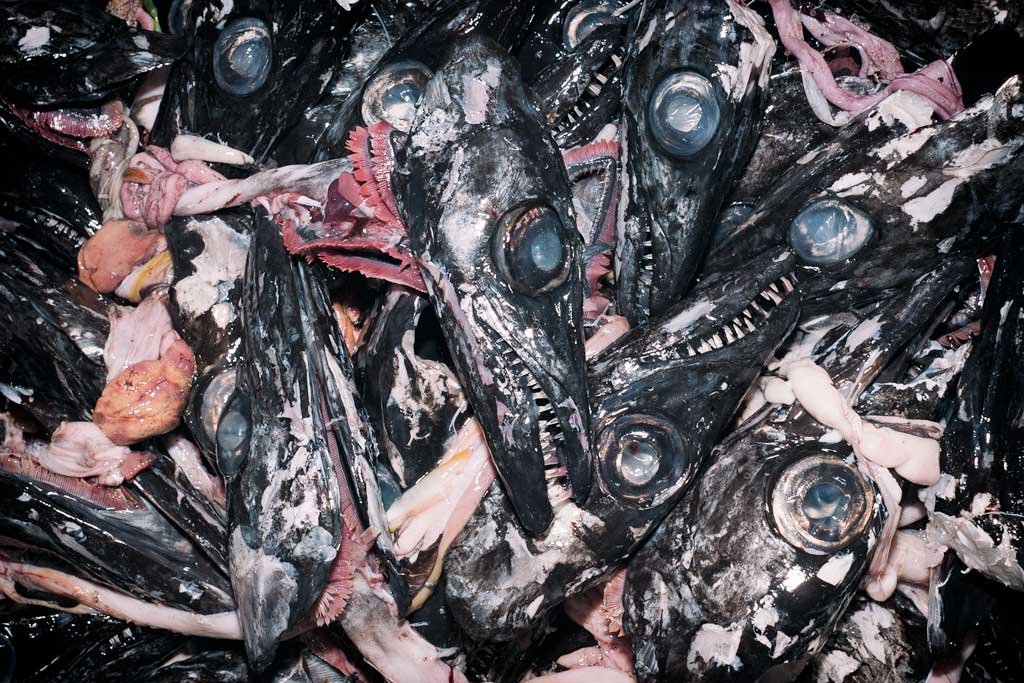 Here, in front of you, some sellers clean just caught tuna fish. Some sellers cut Espada preto fish (black scabbardfish).
Let food be the medicine and medicine be the food."

– Hippocrates
If you prefer not to know how the real fish section in a market looks like, it is better not to enter this side. Some scenes are only for brave people. I met one of the fish cleaners from Camara de Lobos there, who was able to hold ten 1 meter tall black scabbard fishes on his hands!
Just look at the teeth of the fish!
Imagine some of their teeth inside your arm. And the weight! One fish is about several kilos. He cleaned thousands of black scabbardfishes. He is a pro at his trade.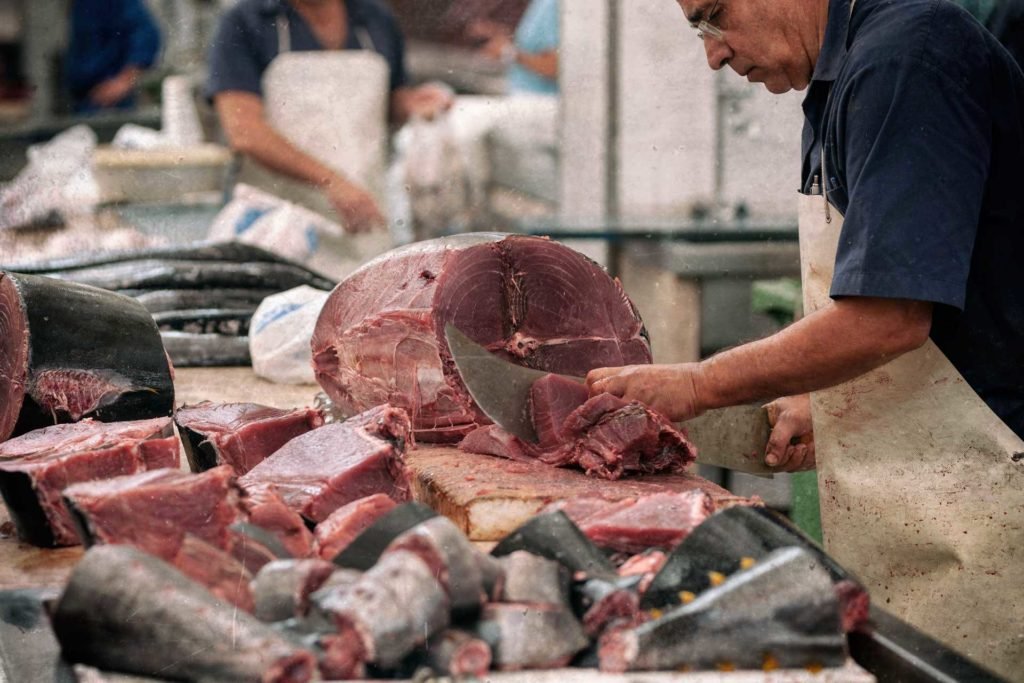 If you stand and watch attentively over the fish side of the market for a minute or two, you'll notice that some sellers have more local customers that the others. So, it's better to get your fish there. It is going to be fresh for sure.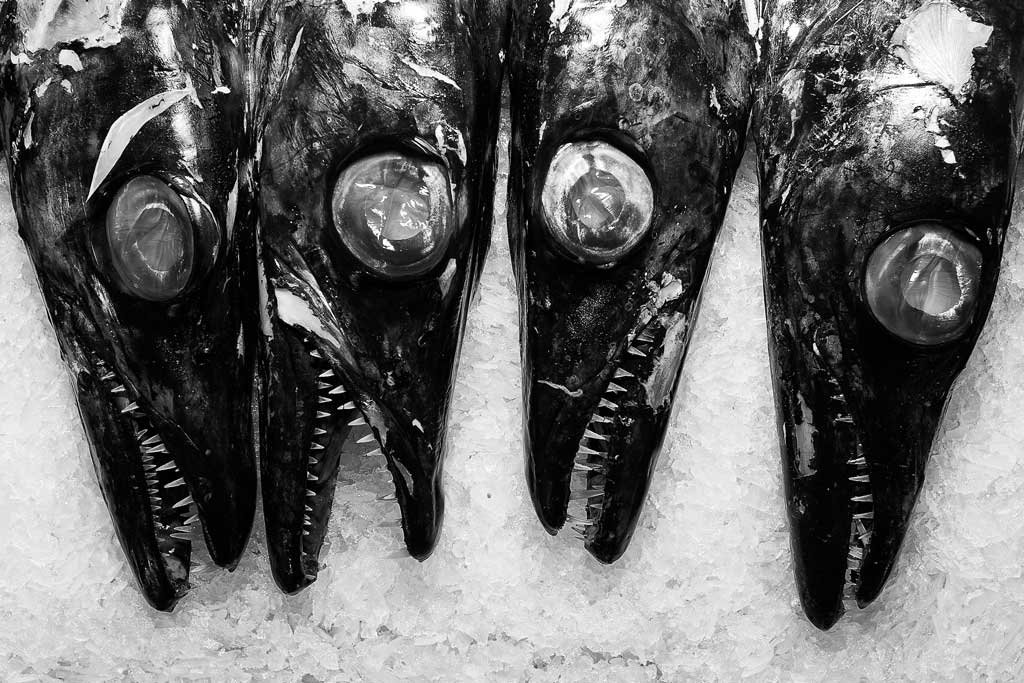 ---